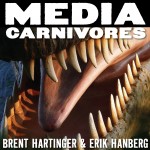 Academy Awards nominations just came out and the Oscar season has launched in full force. Is this award season meaningful, or just a bunch of nonsense? Brent and Erik look at the annual awards.
Your Hosts
Links Mentioned This Episode
87th Oscar Nominations
2020awards.org
Media Consumed This Episode
Shakespeare in Love (film, 1998)
The Reader (film, 2009)
The Dark Knight (film, 2008)
Forrest Gump (film, 1994)
Pulp Fiction (film, 1994)
The Artist (film, 2011)
Fatal Attraction (film, 1987)
Ghost (film, 1990)
Ghandi (film, 1982)
Vera Drake (film, 2005)
Still Alice (film, 2014)
Into the Woods (film, 2014)
Pride (film, 2014)
Boyhood (film, 2014)
Before Sunrise (film, 1995)
Before Sunset (film, 2004)
Gone Girl (film, 2014)
Snowpiercer (film, 2014)
Honeymoon (film, 2014)
The Babadook (film, 2014)
Birdman (film, 2014)
Subscribe!
Subscribe: Apple Podcasts | Android | RSS