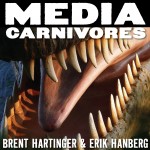 Is movie sex actually sexy? We ask the question, and look at why some scenes are sexy (and why some are terrible), why there is sex in movies at all, and why there are so few gay and non-white sex scenes.
Your Hosts
Media Consumed This Episode
Sin City (film, 2005)
Summertime (film, 1955)
Notorious (film, 1946)
The Dreamers (film, 2004)
Mulholland Drive (film, 2001)
Brokeback Mountain (film, 2005)
Game of Thrones (TV series)
Spartacus (TV series)
Ghost (film, 1990)
The Last Picture Show (film, 1971)
Carnal Knowledge (film, 1971)
The Lead Cloak (book)
Wall-E (film, 2008)
Storytelling (film, 2002)
Splice (film, 2009)
Wild Reeds (film, 1994)
Come Undone (film, 2010)
The Graduate (film, 1967)
The Thomas Crown Affair (film, 1999)
Fast Times at Ridgemont High (film, 1982)
Bound (film, 1996)
Subscribe!
Subscribe: Apple Podcasts | Android | RSS