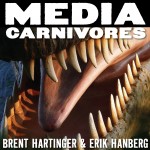 "Write what you know" is common advice to new writers. But is it always a good idea? Brent and Erik take different sides and look at what it means for writers and for the stories we tell.
Your Hosts
Media Consumed This Episode
Bird by Bird (book)
The Marinara Murders (book)
The Thing I Didn't Know I Didn't Know (book)
A Game of Thrones (book series)
Subscribe!
Subscribe: Apple Podcasts | Android | RSS